Tony Hawk's Pro Skater 5 Review: Not Quite A 900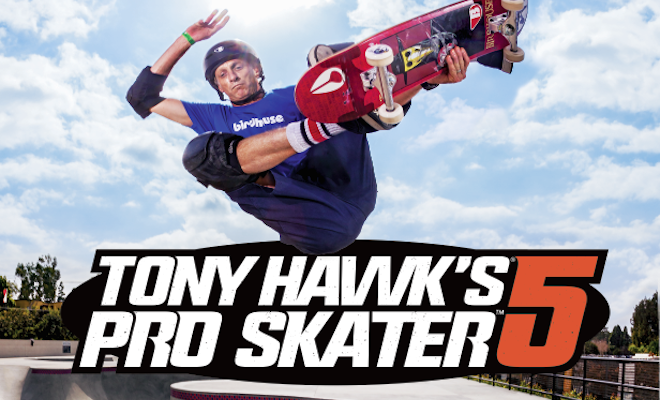 When the prospect of a new numbered game in the Tony Hawk's Pro Skater series was announced, long-time fans of the series got excited. There was a time that Tony Hawk ruled the home console market, and after a few years away, it felt like the right time to get back on the board and see what's changed in the world of skateboarding.
And while Tony Hawk's Pro Skater 5 does an admirable job of bringing skateboarding to a new generation of consoles, glitches and bugs in almost every mode take away from what could have been — and still could be — a decent, if not great game.
At the heart of any Tony Hawk game is the actual skateboarding. Whistles and bells don't mean anything if the core mechanics fail, and luckily, THPS5 is a pretty solid skating game. Players can choose from 10 professional skaters, as well as a few "hidden" characters — including Lil Wayne — and then hit one of five different parks. The parks are well-designed and give plenty of opportunities for players to grind, flip kick, manual, and soar.
Most of the classic moves are available, with the same corresponding button combos, but developer Robomodo has added a few new tricks — for good or bad — to give players more control. Unfortunately, one of these new moves — slamming — is both a good and bad thing. The purpose is for pinpoint drops in mid air (press the triangle/Y button to immediately slam your deck to the ground), but the slam button is mapped to the same button as grind, so, as you can imagine, issues can and will occur when trying to string together a combo with a grind and suddenly you slam the deck, ending your combo, your momentum, and any chance of completing a timed objective. In time, player will learn the contextual press to avoid this, but in the heat of a run, stopping to ensure that the button isn't pressed too hard is the last thing I want to worry about.
Each park has the requisite number of objectives to accomplish (collect tapes and DVDs, collect S-K-A-T-E letters, etc.) and doing so earns stars which are then used to unlock more parks. Each park can be played on-line with up to 20 other skaters (giving it a real feel, as the other skaters can — and will — run into you and you them), or you can opt to go solo/private. There are also the hidden goodies like large head mode and unlockable boards, outfits, and the like. An XP leveling system allows the player to upgrade the existing pro skaters, or their own hand-made create-a-skater, so you can focus your growth in the direction that suits your skate style. I'm a vert guy, so speed and air are my two priorities when upgrading.
Tony Hawk's Pro Skater 5 also comes with a pretty stout create-a-park mode, which gives players the tools needed to create the absolute best skating park, and then publish it so others can give it a try. It's in this mode that I first started to have problems.
User-created parks tend to exhibit the terrible glitches that is actually hurting THPS5 as a whole. Getting stuck between walls or ramps, physics-defying falls off boards and other instances of lunacy really rear their heads on these parks. And to be clear, even the Robomodo-created parks aren't immune to these glitches, though they come fewer and far between.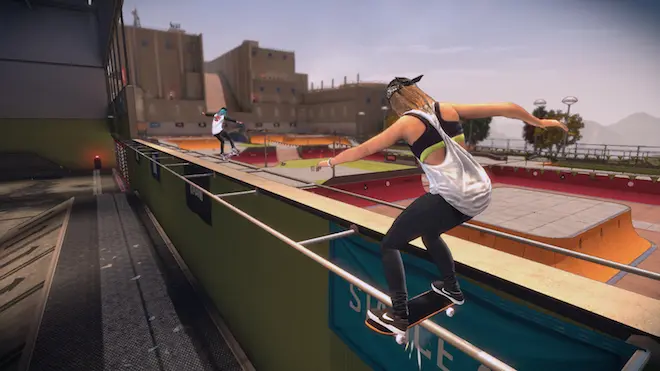 On top of these annoying bugs, Tony Hawk's Pro Skater 5 doesn't seem to have the polish one would expect from a new gen game. There is little-to-no derezzing on the skater's shadows, which is an indication of the graphical power, but the character models just don't pop as one would expect. Personally, I look past that, as this is a skateboarding game, and I can play it, but sometimes, I do want to be visually stimulated, and I'm not really getting that here.
Tony Hawk's Pro Skater 5 is a decent skating game with enough call-backs to the early games in the series to please older fans. There have been entire game sessions where I've just skated for hours, listening to the killer soundtrack and pulling off moves and stringing combos with no objectives in mind. It was nice, but weird glitches and bugs (which have been acknowledged by Activision and Robomodo and are supposedly being worked on) hold the game back from truly pulling off the legendary 900, but hitting a 540 is still pretty decent.
It's been 13 years since a numbered Tony Hawk game was on consoles, and it's nice to be back and to skate with arguably the greatest skater of all time. The glitches are numerous, but can be fixed with a patch (hopefully), but at its very core, Tony Hawk's Pro Skater 5 is a fun skateboarding game that brings back the good memories of playing with friends, passing the controller back and forth and shooting for mad high scores. That nostalgia is here, but it may not be enough to save this game.
Tony Hawk's Pro Skater 5 is available for the PlayStation 4 and Xbox One now. A version of the game will be hitting the PS3 and Xbox 360 in November, but it will not have the 20-person, on-line component. This review is based off a review code for the PS4 version, provided by the publisher.
TheHDRoom may be paid a small commission for any services or products ordered through select links on this page.