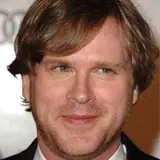 Now that Cary Elwes helped the Saw franchise sign-off for good he's turned his attention and career in the direction of the small screen.
Elwes has joined the cast of David E. Kelley and NBC's 'Wonder Woman' reboot television pilot as the CEO of Themyscira Industries where Diana Prince serves as an executive. Elwes will handle many of the company's operations leaving time for Prince to go out and fight crime in Los Angeles.
It's unknown at this time whether Elwes will know of Prince's alter-ego as Wonder Woman or if he will be a father figure, love interest or neither. What is known is that Elwes and Adrianne Palicki will be going up against rival Elizabeth Hurley whose jealousy of Prince drives her a little off the deep end.
Tracie Thoms has also joined the 'Wonder Woman' cast as an assistant to Diana Prince.
Source: EW