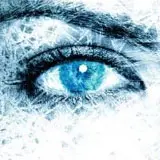 Warner Bros. Pictures has released the first one sheet movie poster for Whiteout which features an icy Kate Beckinsale and the cool wintry tagline "see your last breath."
Whiteout is based on the graphic novel of the same name and stars Kate as Carrie; a lone U.S. Marshal working Antarctica who faces investigating the continent's first murder. With winter and harsh conditions only 3 days away, Carrie must solve the crime before a mystery she stumbles into traps her with the killer.
Co-starring with Kate in Whiteout are Gabriel Macht, Columbus Short, Alex O'Loughlin, Shawn Doyle, and Tom Skerritt.
If you missed the Whiteout trailer that debuted at Comic-Con it can be seen here.
Source: MySpace