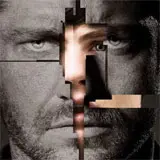 The second week of the Weekend Box Office Prophet game is in the books and Gamer did a number on just about everyone's results.
Gerard Butler's Gamer managed a mere $9.2 million from Friday through Sunday or about half what the player average was for the week. Most correctly predicted Sandra Bullock's All About Steve would do well, but overall predictions were well above the actual results.
We have recently revamped the Weekend Box Office Prophet game main page to include a cumulative leaderboard and the past two week's results as well as links to their game pages to compare final box office tallies with predictions. Here you can see a new player, kayluv52, won week two, while HDR writer Shawn F. and Leon put up back-to-back strong performances.
Check back tomorrow morning for the third round of the Weekend Box Office Prophet game as four newcomers try to bump The Final Destination from its perch. Chances are I'll introduce some sort of prizing this round so you won't want to miss it.