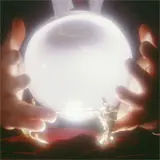 Our third round of the Weekend Box Office Prophet game ushered in substantial changes from the previous two games. To honor Whiteout with Kate Beckinsale, let's start with the bad and get that out of the way first.
The Prophet had performed strongly in the first two games with top 10 finishes. Week three, however, was a different story. Not only was a top 10 placement missed but so was the top 20. In fact, the Prophet limped to a tie for 25 and now hangs his head low in shame.
Much of the big miss can be attributed to Whiteout which the Prophet predicted to haul in over $20 million. When was all was said and done, Whiteout didn't even hit $5 million.
Many players took a big blow from Whiteout but not WalkingDisaster. A fixture in the top 10, "WD" placed his first top finish and with it assumes the top spot on the cumulative leaderboard and a free DVD which he or she will receive in the mail. Leon, ChrisLeakFan11 and Shawn F. finished strong yet again as well.
The good change revises the scoring algorithms for the game based on excellent feedback received from you all. Previously any player finishing in 11th place or lower in a weekly game received 2 points regardless of how poorly they played. The new rule assigns 2 points to any player who finishes between 11th and 20th place, and 1 point to any player who finishes 21st or higher and whose difference on all 5 films in that given week is less than $50 million. If you miss by more than $50 million then sorry, no points for you.
You can check out how these new scoring changes affected the weekly and cumulative scores on our Weekend Box Office Prophet game main page. Check back tomorrow morning when round four kicks off with four new films vying to topple Tyler Perry.