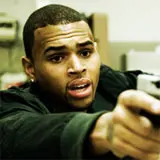 Early weekend estimates by studios had Lionsgate's The Last Exorcism edging past Sony Screen Gems' Takers by a hair at the weekend box office. By the time the dust settled today with the last pennies counted, it was the urban drama Takers that came out on top by a margin of $20.51 million to $20.36 million.
The Prophet missed The Last Exorcism by a mile in our weekly Weekend Box Office Prophet Game while the average player predictions were only off by $300k. This was the only film the Prophet dropped en-route to enjoying a 4-1 victory for the second consecutive round. With the win, top player finisher Jodelle55 wins a consolation DVD prize and the Blu-ray jackpot rolls forward into the next round.
The complete top 10 weekend box office results for August 27 – August 29, 2010 are as follows:
1. Takers: $20.5m
2. The Last Exorcism: $20.4m
3. The Expendables: $9.5m
4. Eat Pray Love: $6.8m
5. The Other Guys: $6.3m
6. Vampires Suck: $5.2m
7. Inception: $4.9m
8. Nanny McPhee Returns: $4.7m
9. The Switch: $4.6m
10. Piranha 3D: $4.3m
Check back Tuesday or Wednesday when we launch the next round of the Weekend Box Office Prophet Game where you can predict the weekend totals for The American, Going The Distance and Machete for a chance at winning the rolling jackpot now totaling four Blu-ray and DVD prizes.