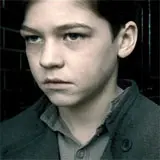 Ahoy muggles. As promised, Warner Brothers has unveiled the first full-length trailer for Harry Potter and the Half-Blood Prince.
Unlike previous Potter trailers there is an obvious lack of Harry, Ron and Hermoine. Instead, Dumbledore and Tom Riddle as a child dominate the ominously toned scenes.
We're excited to hear the Potter score once again and see it set against what looks to be another great entry in the series. You've never seen Dumbledore do anything like what he does with fire in this trailer.
Harry Potter and the Half-Blood Prince will slither its way into theaters on November 21.
Discuss the new Half-Blood Prince trailer in the HDR Forums.