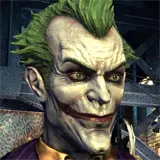 The overwhelming success of last fall's Batman: Arkham Asylum has prompted Warner Bros. Home Entertainment Group to purchase a majority stake in Rocksteady Studios, the London-based developer behind arguably the best Batman video game to ever see the light of day.
Rocksteady joins other game development studios gobbled up by Warner Bros. including TT Games, the studio behind the LEGO-themed games; Snowblind Studios, who is currently working on a new The Lord of the Rings game based on the films and set for release next year; and Midway Games.
Next up for Rocksteady is Batman Arkham Asylum 2 which is already deep into development. The game is rumored to be released this fall on Xbox 360 and PS3 at minimum though the studio has not formally offered a release date at this time.