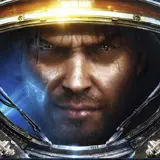 Today is video game at Amazon.com as the online retailer has filled their Gold Box with gaming deals to be had.
The Deal of the Day is Starcraft II: Wings of Liberty for the PC. It normally sells for $49.99 but is available today only for $39.99, a $10 savings.
Throughout today, Amazon will be offering game discounts as Lightning Deals. The current Lightning Deal is for Dragon Age 2 on Xbox 360 or PS3. It normally sells for between $50 and $55, but in the Lightning Deal is priced at $39.95. The deal ends at 10am PST.
There will be 6 more Lightning Deals after Dragon Age II expires, a new one launching every hour with the next at 12pm PST.
Click here to visit Amazon's Gold Box to browse or shop their video game deals for today.