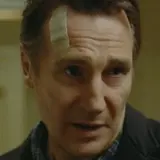 President's Day Weekend at the North American Box Office fielded a crowded collection of films both old and new competing for moviegoers' financial votes of approval, none of which made any sort of memorable impact. In the end, Warner's new action thriller Unknown starring Liam Neeson beat newcomers I Am Number Four and Big Mommas: Like Father, Like Son to become this weekend's number one movie.
Once again the top ten box office was down from last year's numbers. According to The Hollywood Reporter, this weekend's box office was off a steep 30% from the 2010 President's Day weekend. The following estimates are for the Friday through Sunday period. The four-day weekend estimates will be announced on Monday.
After wiping out half of the Eurotrash in Paris while looking for his kidnapped daughter two years ago in Taken, Liam Neeson has taken his European Hit Campaign to Germany this time to look for his identity in Unknown. The film opened on 3,043 screens this weekend to an estimated $21.8 million in sales, the result of Warner Brothers selling the film to audiences as if it were the follow up to the actor's 2009 smash hit. Reviews were mixed (56% on Rotten Tomatoes) but audiences turned out nonetheless to see Neeson kick some more European bad guy ass. The film was directed by Jaume Collet-Serra (Orphan) and co-stars January Jones, Diane Krueger, Bruno Ganz and Aidan Quinn.
Disney finds itself in a unique position this weekend as it has the number two and three films with nearly identical estimated grosses. The studio's 3D Gnome cartoon Gnomeo & Juliet had a solid second weekend by easing a mere 23.5% from its opening last weekend to earn an estimated $19.5 million from 3,014 screens for a solid ten-day total of approximately $50 million. With the kids out of school for the next week, the film could cruise right along to the magical $100 million mark by the end of its domestic run and even win the Friday through Monday President's Day weekend race.
The movie originally pegged to land the top spot this weekend, the Disney/Dreamworks sci-fi teen flick I Am Number Four, wound up seceding the throne to Liam Neeson while earning an estimated $19.5 million from 3,154 screens. Based on a popular young adult book series, the film was directed by D.J. Caruso (Disturbia), has Michael Bay listed as one of its producers and stars Alex Pettyfer and Dianna Agron (Glee). Critics pretty much hated the $60 million production (27% approval on Rotten Tomatoes), thinking it was more "I Am Number Two" than it was "Number Four". Audiences were a little kinder to the film by bestowing upon it a "B+" Cinemascore rating, which may or may not bode well for the film's run in the upcoming weeks. Surprisingly 54% of the audience were over the age of 25 and 57% were male despite expectations the film would play stronger to young women.
Last weekend's box office champ, the Adam Sandler/Jennifer Aniston comedy Just Go With It, had audiences once again going along with it to the tune of $18.2 million in sales from 3,548 screens. After ten days of release, the comedy has earned approximately $60 million to date. Thanks to a decent second weekend hold (the film was down only 40% from last weekend), the film should reach the $100 million mark. If that occurs, this will mark the funnyman's twelfth nine-figure earner.
Martin Lawrence donned a fat suit to return to his popular "Big Momma" series this weekend in the new Fox comedy Big Mommas: Like Father, Like Son. The critically-reviled comedy (a whopping 8% on Rotten Tomatoes) opened on 2,821 screens and earned an okay $17 million in estimated sales. In comparison the 2000 original opened to $25.6 million en route to a huge $117 million final gross. The 2006 sequel debuted to an even bigger $27.6 million but wound up grossing roughly 40% less with a final total of $70 million. Considering the debut for part three, chances are pretty good that Fox will see an even bigger erosion in regards to returns. Still, the studio can't be too upset. The only money they spent on the $32 million production came from advertising and distribution fees.
Bieber Fever cooled off this weekend as the 3D documentary Just Bieber: Never Say Never dropped by 54% from its opening weekend to earn an estimated $13.6 million for a ten-day total of $48.7 million. The $13 million production should find its way to approximately $65 million before heading off to big fan-driven sales on Blu-ray and DVD. Oscar contender The King's Speech kept up its winning ways in its thirteenth week by easing a tiny 7% for an estimated $6.5 million in sales and a new to-date total of approximately $103.2 million.
Screen Gems' thriller The Roommate landed in eighth place for the weekend with a $4 million estimated take. After three weeks, the Leighton Meester flick has earned $32.6 million. The film should finish right around the $40 million mark. Ninth place went to the Focus Features' dud The Eagle which dropped by 59% to an estimated $3.5 million and a weak ten-day total of $15.6 million. A $22 million final gross is expected. Rounding out the top ten was the Natalie Portman/Aston Kutcher romantic comedy hit No Strings Attached with an estimated $3 million in ticket sales. To date, the Ivan Reitman film has earned a solid $66.5 million at the box office.
Check back tomorrow afternoon for the Friday through Monday holiday weekend box office results.
– Shawn Fitzgerald