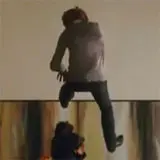 Twilight is the cow that brings Summit cash and sees its stars Kristen Stewart, Taylor Lautner and Robert Pattinson practically worshipped at the Teen Choice Awards. That is why the studio has confirmed the only place to see the first full trailer for The Twilight Saga: New Moon when it debuts this Friday is attached to Summit's new theatrical release Bandslam starring Vanessa Hudgens.
Before the trailer lands, a 10-second preview will begin airing nationwide this Wednesday, August 12. I'll pass it along once it begins making the rounds.
Summit has not confirmed when the full Twilight New Moon trailer will be released online though a good bet is next Monday after it has enjoyed a few days of playing exclusively in front of Bandslam.