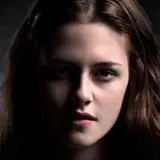 Summit Entertainment has taken to Twitter again to dish out news regarding the first appearance of The Twilight Saga: Eclipse trailer.
Earlier this week Summit confirmed via Twitter that the first trailer for Eclipse would appear in front of Remember Me, a film they are distributing that stars Robert Pattinson. It was assumed this would be when the trailer would appear.
Now Summit is teasing the trailer will appear earlier in the week with the "when" and "where" to be announced. Presumably the trailer will debut online and, if so, we'll quickly share it with all of you.