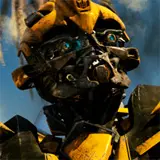 Transformers: Dark of the Moon gobbled up another $13 million in ticket sales on Tuesday to bring its North American box office total to $194 million. Barring a huge backfire, it should pass the $200 million mark sometime today.
It took Transformers: Revenge of the Fallen a total of 6 days to reach the $200 million mark domestically at the box office. The original Transformers achieved it in 12 days. Not counting the Tuesday evening IMAX 3D sneak peek, Transformers: Dark of the Moon will land between its predecessors by taking 9 days.
Transformers: Dark of the Moon continues to play strong overseas as well. Through Monday it had amassed $237.4 million in international ticket sales. Its worldwide ticket receipts now top $430 million and counting. Don't expect the film to reach the heights of Pirates of the Caribbean: On Stranger Tides and be inducted in the $1 billion club. It should breeze past the $500 million worldwide mark in a few more days.
Though Transformers: Dark of the Moon easily owns all the best opening numbers at the box office this year, Warner's Harry Potter and the Deathly Hallows Part 2 is poised to potentially topple them all.