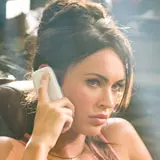 The weekend box office tie between Transformers: Revenge of the Fallen and Ice Age: Dawn of the Dinosaurs is no more with Paramount's metallic sequel taking home the win.
Finalized weekend box numbers released on Monday dropped Transformers 2 estimated receipts to $42.3 million from $42.5 million. Ice Age 3, also estimated for $42.5 million, ended up with $41.6 million from Friday through Sunday.
Foreign ticket sales for Transformers 2 are already a steep $300.5 million bringing its worldwide total to $593.9 million after 12 days in theaters. After the same number of days, The Dark Knight had already crossed $600 million and was well on its way to over $1 billion in ticket sales.
Transformers 2, while performing strong despite being lambasted by critics, most likely will not catch The Dark Knight's totals. Harry Potter and the Half-Blood Prince will surely take a bite out of its momentum despite no other real "action" films being released in July.