An alien village set under construction in Bourne Woods, Surrey over the past several weeks quickly turned into a battlefield yesterday when Thor: The Dark World cast and crew arrived and all hell broke loose.
Yesterday's filming featured Lady Sif (Jaimie Alexander) wearing battle armor and wielding a massive sword while riding atop an armored horse. As the pictures below reveal, she was surrounded by what look like Asgardian warriors judging by their Loki-like helmets and gold/silver armor.
The massive battle scene also featured a mix of human and clearly not human characters in what looks like something plucked out of HBO's Game of Thrones. The irony in that statement is that Game of Thrones director Alan Taylor is calling the shots on Thor: The Dark World. Hemsworth and Taylor weren't kidding when mentioning that this version of the Asgardian God's adventures would rely more on practical sets and a "Viking influence" than the CGI-heavy sets of Thor.
Day two saw the big guy Thor (Chris Hemsworth) show up to fight alongside Lady Sif. His outfit has been tweaked from his previous outings in Thor and The Avengers. He still clearly looks like Thor, but changes in the outfit's details and textures make it feel fresh and new.
There's no sign yet of the Warriors Three who accompanied Lady Sif in Thor. Thus far, this battle is strictly for Thor, Lady Sif and their Asgardian warriors to engage in.
Thor: The Dark World arrives in theaters on November 8, 2013. It is the second film in Marvel's Cinematic Universe: Phase 2, the first being Iron Man 3 which debuts next May.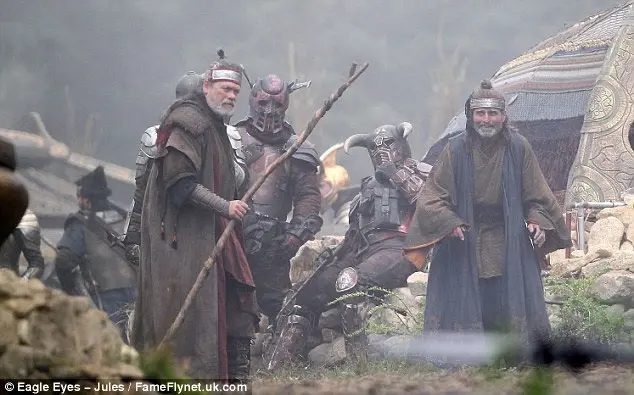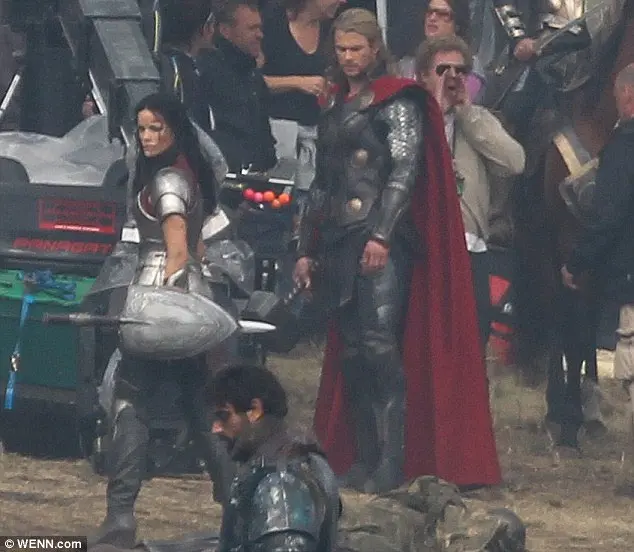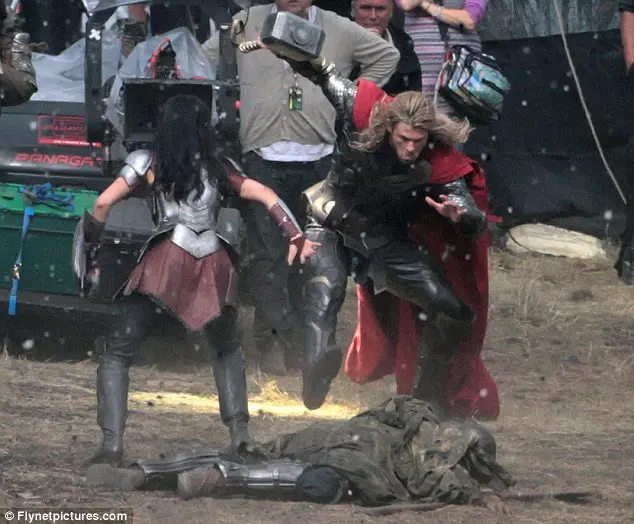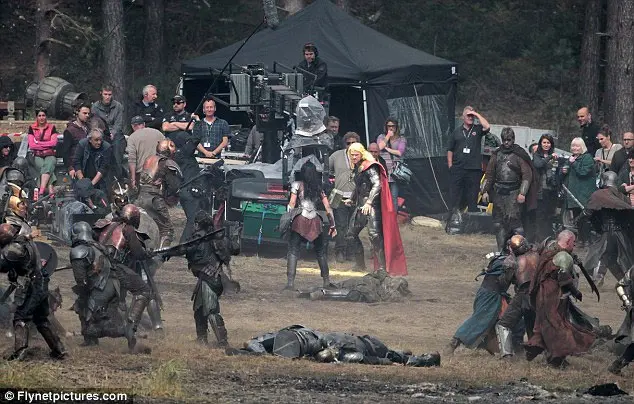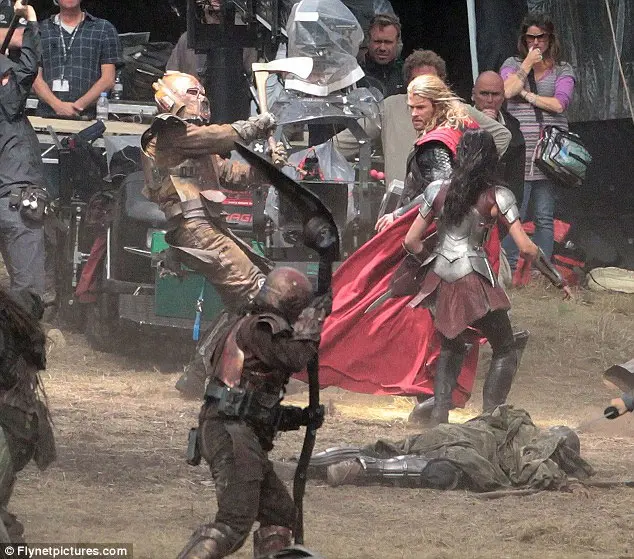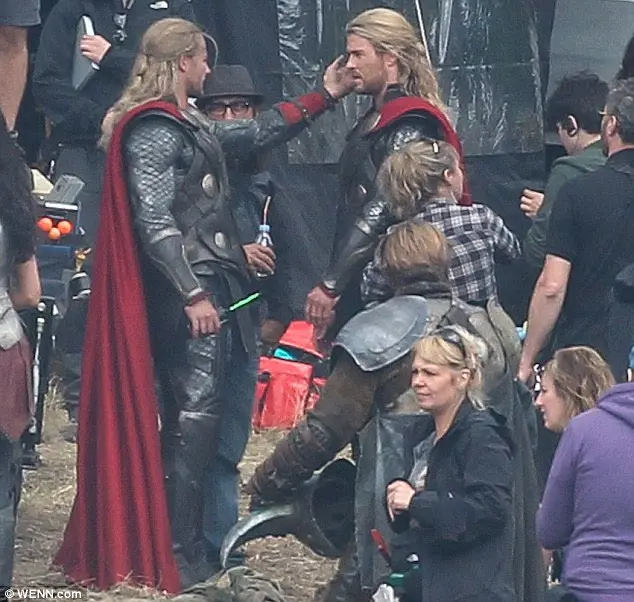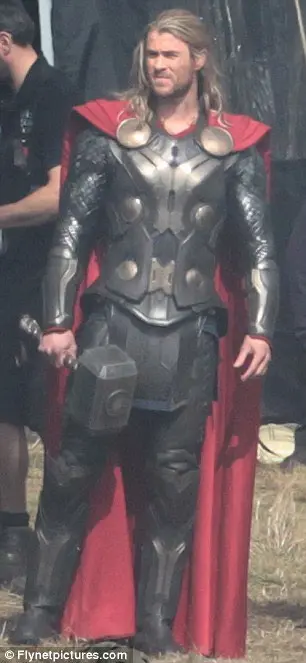 Source: DailyMail