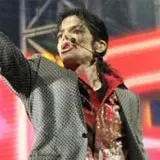 Weekend box office numbers slowed into Halloween weekend as Michael Jackson's This Is It, the lone new release, topped out at an estimated $21.3 million from Friday through Sunday. The final farewell to Jackson had been tracking at $25 million or higher after bringing in nearly $8 million on Friday alone.
Paranormal Activity took second place with $16.5 million, less than last weekend's $20 million plus despite being expanded to an additional 500 screens. It's cumulative total now stands at $84.8 million and a date with $100 is all but in the can.
Other horror movies hoping for a Halloween boost didn't fare as well. Saw VI, after a disappointing opening, brought in $5.6 million for fifth place while the younger targeted Cirque du Freak: The Vampire's Assistant is fading fast with $2.8 million for a tenth place finish.
The complete weekend box office results for October 30 – November 1 are as follows:
1. Michael Jackson's This Is It: $21.3m
2. Paranormal Activity: $16.5m
3. Law Abiding Citizen: $7.3m
4. Couples Retreat: $6.1m
5. Saw VI: $5.6m
6. Where the Wild Things Are: $5.1m
7. The Stepfather: $3.4m
8. Amelia: $3m
9. Astro Boy: $3m
10. Cirque du Freak: The Vampire's Assistant: $2.8m
A Christmas Carol in 3D leads the charge next weekend with other newcomers including The Box with Cameron Diaz, The Fourth Kind with Milla Jovovich and The Men Who Stare at Goats with George Clooney and Ewan McGregor.
Check back Tuesday for the next round of our Weekend Box Office Prophet game where you can predict what those films will make for a chance at prizing.