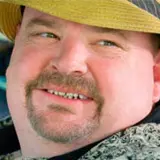 Details about the second season of AMC's The Walking Dead are starting to come to light as filming continues in and around Atlanta, Georgia. The following enters spoiler territory so continue at your own risk. You have been warned.
Yesterday AMC confirmed rumors that Pruitt Taylor Vince has joined the cast of The Walking Dead season 2. He'll play Otis, a foreman at Hershel's farm where the survivors will pay a visit. According to AMC's scoop, Hershel will meet Rick and the gang under "life-and-death" circumstances. Consider that confirmation that a zombie attack will take place near or on Hershel's farm.
In an earlier interview with The Walking Dead comic creator and series executive producer Robert Kirkman, AMC got the franchise mastermind to confirm fan-favorite Glenn will find a new friend in season 2. More specifically, he'll meet a potential love interest with blood flowing through their veins rather than gasoline through fuel lines.