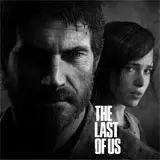 Sony's launch of the Naughty Dog PlayStation 3 exclusive game The Last of Us is proving that there's more to look forward to in June for gamers than another E3.
On the day after E3 2013 officially wrapped and in the wake of both Sony and Microsoft launching pre-orders for PS4 and Xbox One, The Last of Us landed on store shelves and with it the promise of an excellent gaming experience if the 95 Metacritic score is to be trusted (note: it should be). While it's still too early to know how many copies Sony has sold of The Last of Us, Amazon.com's video game bestsellers chart paints a bright picture for the game set in a dingy post-apocalyptic world.
I have checked Amazon's video game bestsellers chart multiple times this morning and The Last of Us has been holding strong in the fourth position. In fact, the only items ahead of it are the PS4, Xbox One Day One edition, and the sold out PS4 Launch Day edition. Indeed The Last of Us is proving that even in the face of a new console generation, the last of the big PlayStation 3 exclusives has been worth the wait, both for gamers and for the developer/publisher combination of Sony and Naughty Dog.
Those of you that already picked up The Last of Us or intend to this weekend should know that a $19.99 Season Pass is also available to purchase via the PlayStation Network. This Season Pass grants access to new single-player DLC as well as two upcoming multiplayer DLC packs. In addition, the Season Pass includes the "Grounded" making-of documentary.
The Last of Us is now available to purchase with free shipping at Amazon.com as The Last of Us standard edition for $59.99 and The Last of Us Survival Edition for $79.99.