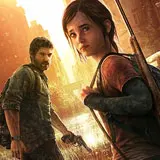 What started out as a curious release date change on Best Buy's website has turned into the cries of frustration from Playstation 3 owners across the globe. Sony and Naughty Dog's Playstation 3 exclusive The Last of Us will not be coming out on May 7, 2013 after all.
The new The Last of Us release date is nearly six weeks later on June 14, 2013, around the same time has Best Buy printed. As is often the case in the home entertainment industry, retailers were alerted to the revised release date before us, thus they unintentionally broke the news before Sony and Naughty Dog's PR team was ready for it to get out.
The reason for The Last of Us delay is obvious: Naughty Dog needs more time to finish it. To confirm and address the new release date, Neil Bruckmann, Creative Director for Naughty Dog, offered the following statement via the official Playstation Blog:
The Last of Us is an ambitious project. In many ways it may be Naughty Dog's most ambitious project to date – brand new universe and cast of characters, brand new tech, brand new genre, not to mention it's easily the longest campaign Naughty Dog has ever made.

As we entered the final phase of development for The Last of Us, we came to realize just how massive Joel and Ellie's journey is. But instead of cutting corners or compromising our vision, we came to the tough decision that the game deserved a few extra weeks to ensure every detail of The Last of Us was up to Naughty Dog's internal high standards.

As a team we pride ourselves on setting a very high quality bar for every aspect of our games – gameplay, story, art, design, technology and more. We want to make sure The Last of Us raises that bar even further – for ourselves, and most importantly, for you, our fans.

The extra wait will be very short and your patience will be rewarded. Update your calendars. You won't even have to change seasons. The Last of Us will be available June 14th, 2013. Until then, know that we will be working extremely hard to deliver an experience that matches your high expectations.
Click here to pre-order The Last of Us standard or limited survival edition at Amazon.com and enjoy free shipping.
Source: PS Blog