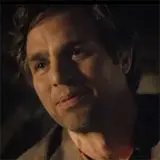 Paramount has released a new The Avengers trailer in Germany that is slightly different than the one previously released in North America. It's got some new footage that's worth your time to check out.
The newly added scene that stands out features Black Widow (Scarlett Johansson) finding and recruiting Bruce Banner (Mark Ruffalo) for the Avengers initiative. This scene had been played exclusively at New York Comic-Con this past fall, but now makes it public debut.
There are also some other quick new shots like Thor smacking a car with his hammer and Captain America jumping at the camera.
The Avengers starring Robert Downey Jr., Scarlett Johansson, Chris Evans, Chris Hemsworth, Mark Ruffalo, Samuel L. Jackson, Tom Hiddleston, Jeremy Renner, Cobie Smulders and Clark Gregg arrives in theaters on May 4, 2012.