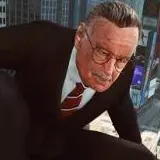 The Amazing Spider-Man video game is getting a Wii U port that will be available to purchase in spring 2013.
Marvel announced the new version during their New York Comic-Con panel yesterday. They also confirmed the game will feature optional motion controls, and the GamePad will be utilized to navigate in-game menus and GPS via Osphone.
The Amazing Spider-Man on Wii U will also include all of the Xbox 360 and Playstation 3 versions' DLC packs right on the disc. These include the Rhino Challenge Pack, Oscorp Search and Destroy Pack, Lizard Rampage Pack, and everyone's favorite Stan Lee Adventure Pack.