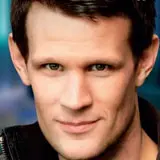 Alan Taylor's Terminator reboot has dipped into another Sci-Fi series and scooped up Matt Smith to join the cast, a man best known for playing Dr. Who on the BBC Series of the same name from 2011-2013.
Smith's character name is being kept under wraps for the time being, but Skydance Productions and Paramount Pictures have confirmed that he will have a "strong connection" to John Connor in the film. As of right now there have been no plot leaks so it's unclear how big a role Smith's character will have.
Joining Smith in the Terminator reboot is series fixture Arnold Schwarzenegger as well as Jai Courtney, Jason Clarke, Emilia Clarke, Byung Hun Lee, Dayo Okeniyi and J.K. Simmons. Laeta Kalogridis and Patrick Lussier penned the screenplay.
Shooting is already underway in anticipation of the film's July 1, 2015 release date.