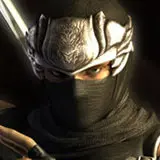 At the 2012 Tokyo Game Show, Tecmo-KOEI announced that Ryu Hayabusa would be once again gracing the PlayStation Vita in Ninja Gaiden Sigma 2 Plus.
Ninja Gaiden Sigma 2 Plus is a direct follow up to Ninja Gaiden Sigma Plus, a PlayStation Vita launch title, and essentially a port of the first modern Ninja Gaiden game released in 2004. The addition of Rachel as a playable character, complete with her own levels, added to the original game's story. Ninja Gaiden Sigma 2 Plus, a port-with-additional-features of 2008's Ninja Gaiden 2, will continue the story of the Hayabusa clan's endless battle with the greater fiends, and will more than likely also include new playable characters and levels.
With announcement of Sigma 2 Plus on the Vita, can Ninja Gaiden Sigma 3 Plus be far behind? Team Ninja has already shown the propensity of porting the third game in the series to newer systems, as Ninja Gaiden 3: Razor's Edge was recently announced as a Wii U launch title.
Ninja Gaiden Sigma 2 Plus will makes its debut on PS Vita in early 2013.