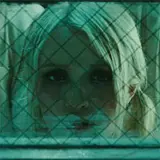 Warner Bros. has released a second trailer for Zack Snyder's Sucker Punch that is guaranteed to blow your socks off.
In the film, an abused young girl relegated to spending her days in a home for the mentally insane finds comfort in an imaginary world born from her own mind. Starring in the signature Zack Snyder computer realized world is a heavily female skewed cast including Emily Browning, Abbie Cornish, Vanessa Hudgens, Jamie Chung (recently cast in The Hangover 2), Jena Malone, Carla Gugino, Jon Hamm, Scott Glenn and Oscar Isaac.
Sucker Punch pulls no punches when it hits theaters on March 25, 2011.
> >
Watch the first Sucker Punch trailer and view character posters.
See this new Sucker Punch trailer in high definition at Apple.