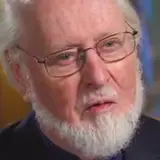 The next Star Wars film picked up a familiar name when Lucasfilm president Kathleen Kennedy announced that legendary composer John Williams has joined the Episode VII team to write and orchestrate the film's score.
To accompany the announcement, Williams shot a short video where he discusses his long history with the Star Wars films and how important working on those films has been to his career and life. He can't imagine not scoring a new Star Wars film having produced the music for the previous six, so it seems fitting that Kennedy and J.J. Abrams have chosen Williams to handle the scores for the next three films.
In speaking specifically to Episode VII, Williams was clear in telling his fans that he doesn't know the story yet and has no intention of reading the script. He wants to see the film for the first time as we would – in moving pictures – so he can discover the beats and moments organically and craft the score naturally from those experiences.
One thing Williams promises we can expect are some familiar chords to play in the next movie. As with the prequels, Williams plans to carry forward some of the main Star Wars themes and intertwine them with new themes built around the new cast and their adventures.
Be sure to watch the video below all the way through as there are some great stills within it featuring George Lucas, his replacement Kathleen Kennedy, and director J.J. Abrams at lunch discussing Episode VII. Imagine what it would have been like to be a fly on the wall for that meeting.
The big John Williams news came today from Star Wars Celebration Europe where scores of fans and Lucasfilm have come together to celebrate the venerable franchise. Other announcements made include a logo and concept art for the new animated series Star Wars Rebels, a successor to The Clone Wars that is being spearhearded by Dave Filoni.