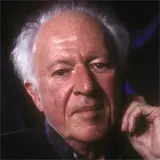 Ralph McQuarrie, the concept artist who brought the Star Wars ideas of George Lucas to visual life, had died at the age of 82.
McQuarrie began his career in design at Boeing in the 1960s and eventually moved on to the entertainment industry with CBS News, specifically the Apollo space program. He was eventually offered the opportunity to work on concept art for a film project and took the leap into another world.
It was on this job that George Lucas first saw McQuarrie's work and took notice. Lucas had already hatched the idea for Star Wars and was in need of a man to give that idea a look and feel based on verbal and textual descriptions. McQuarrie was hired, and his concept art not only helped forge the first Star Wars film, it helped Lucas sell the risky and expensive idea to Twentieth Century Fox.
McQuarrie went on to provide all the concept art for The Empire Strikes Back and Return of the Jedi. From there he also worked as a consultant or artist on many other sci-fi and adventure classics from the 1970s and 1980s including Steven Spielberg's Close Encounters Of The Third Kind, Indiana Jones and the Raiders of the Lost Ark, Jurassic Park and ET: The Extraterrestrial, as well as the original Battlestar Galactica television series, Batteries Not Included, Total Recall, Back to the Future and Star Trek IV: The Voyage Home, amongst others.
By the mid 1990s, George Lucas was ready to begin working on the Star Wars prequel films and once again called upon McQuarrie to bring those ideas from the page to life on the screen. McQuarrie, however, passed on the opportunity, instead urging George to let a new generation of designers take on the challenge. Those designers in turn used some of McQuarrie's scrapped ideas from the original Star Wars trilogy in their prequel designs.
Within the past five years, Hasbro paid tribute to Ralph McQuarrie by turning many of McQuarrie's early concept art renderings for characters such as Chewbacca, Han Solo and the Imperial Snowtrooper into action figures. It would be fitting if Hasbro re-released those figures in a set as a tribute to the man behind them.
The next time you watch any of the original trilogy Star Wars films or even this fall's upcoming Indiana Jones Blu-ray Collection, or see R2-D2 and C-C3PO in any number of countless pop culture references, remember the man who was responsible for visualizing those characters and worlds.
Ralph McQuarrie was a true visionary, father of modern day science fiction art and one of a kind talent. He will be missed.
Please visit www.ralphmcquarrie.com to view Ralph McQuarrie's extensive gallery of work.