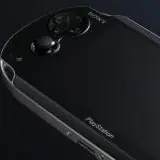 Its current name doesn't roll off the tongue like PSP or PSP 2 does but it's under the hood that matters. In that respect, the successor to Sony's PSP Playstation Portable gaming device is packing some serious heat.
Meet the Next Generation Portable from Sony, or NGP for short. Claimed to be as powerful as the PS3 console, this little beauty comes equipped with the rumored 3G network connectivity and Wi-Fi functionality out of the box. Also rumored and now confirmed is a 5″ multi-touch OLED screen capable of displaying up to 16 million colors. Not only is this screen larger than the PSP screen, it is infinitely nicer.
Taking a cue from Nintendo's DS and going a step further, the NGP also includes a new unique multi-touch pad on the rear to create three dimension-like control when grabbing or pulling items (and other uses developers will surely come up with).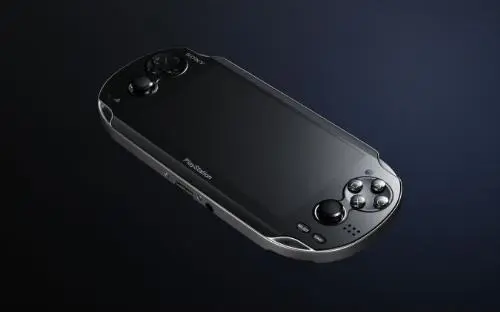 The NGP will feature two cameras on its front and rear in addition to motion sensors, a gyroscope, electronic compass, GPS and accelerometer.
The visual aesthetics include a standard d-pad and quartet of face buttons. Unlike the PSP, a pair of analog sticks have been added to essentially recreate the face of Sony's PS3 controller on the NGP. Overall the unit's design has rounded edges to conform to players' hands.
To push online gaming, every NGP game will come with a LiveArea where they can meet up with other players and view activity logs to see what their friends have achieved since last firing up the unit. A new software called Near will be pre-installed in every NGP to help gamers find their friends quickly no matter what they're playing.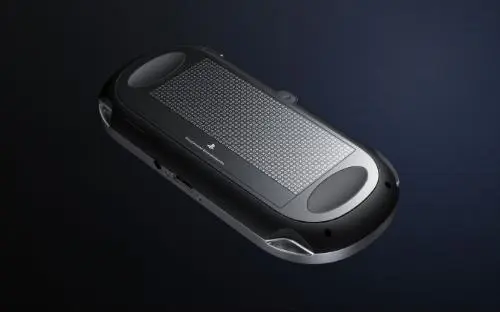 NGP games will come installed on small flash-based memory cards design to be able to store not only the original game but additional add-on content in the future.
Here are the complete NGP specs:
CPU: ARM® Cortex™-A9 core (4 core)
GPU: SGX543MP4+
External Dimensions: Approx. 182.0 x 18.6 x 83.5mm (width x height x depth) (tentative, excludes largest projection)
Screen (Touch screen): 5 inches (16:9), 960 x 544, Approx. 16 million colors, OLED
Multi touch screen (capacitive type)
Rear touch pad: Multi touch pad (capacitive type)
Cameras: Front camera, Rear camera
Sound: Built-in stereo speakers,

Built-in microphone

Sensors: Six-axis motion sensing system (three-axis gyroscope, three-axis accelerometer), Three-axis electronic compass
Location: Built-in GPS, Wi-Fi location service support
Keys/Switches: PS button, Power button, Directional buttons (Up/Down/Right/Left), Action buttons (Triangle, Circle, Cross, Square), Shoulder buttons (Right/Left), Right stick, Left stick, START button, SELECT button, Volume buttons (+/-)
Wireless communications: Mobile network connectivity (3G),

IEEE 802.11b/g/n (n = 1×1)(Wi-Fi) (Infrastructure mode/Ad-hoc mode), Bluetooth® 2.1+EDR (A2DP/AVRCP/HSP)
The NGP is expected to be released in Japan later this year. A firm release date, pricing and North American appearance have yet to be determined. We should get a handle on when the NGP (if it's to be called that stateside) will be released here during E3 in June.