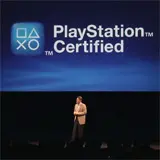 Last week Sony took the wraps off their PSP 2 project which, for the foreseeable future at least, is now known as the NGP (Next Generation Portable).
Initial coverage from the unveiling in Japan came via hand-held cameras and didn't do the Sony presentation justice. Sony cameras were on-hand to capture the event and their footage, in high definition, is online for you to watch.
In addition to NGP, the footage also reveals the PlayStation Suite for the first time. What it doesn't reveal is the price which could make or break the success of NGP when it finally reaches stores.
In case you missed them, here's a gallery of NGP images and gameplay footage as well as the full specs in our initial reveal article.