New images from Bill Condon's The Twilight Saga: Breaking Dawn Part 1 have been released through at least two magazines this week. Naturally all have made their way to the web and can be viewed below.
The first pair of images from come People magazine and both feature Robert Pattinson as Edward and Kristen Stewart as Bella. Image one looks to be during the first phase of the honeymoon night, while image two could potentially be the following day. The second image's place in the film is certainly debatable.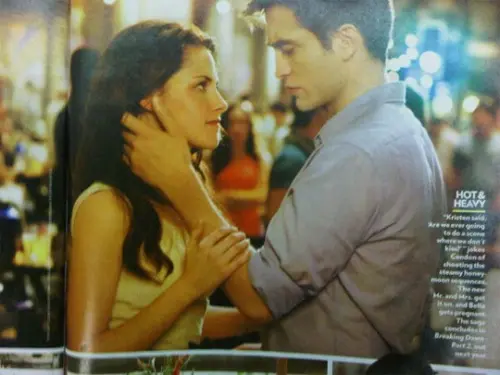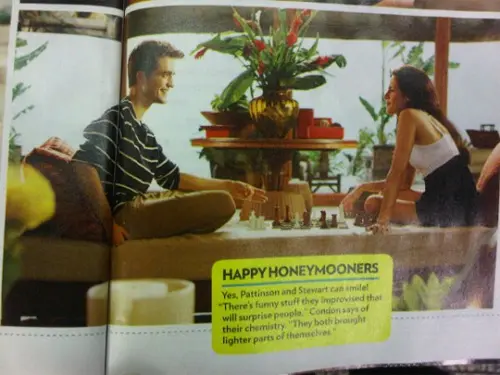 The second set of images from Entertainment Weekly and start with a pair of covers, one for Pattinson and Stewart and one for Taylor Lautner. Inside this sneak preview issue are three additional stills.
The first still is definitely the morning after Bella and Edward's big honeymoon night. Kristen Stewart especially looks a bit frazzled. Image two shows Lautner running through the rain. Why I don't know, but it seems like the type of thing his character would be doing.
The final image will be refreshing for Twilight fans as it actually reveals new characters. In it, Esme (Elisabeth Reasor) is welcoming the Denali vampires played by (left to right) Maggie Grace, Casey LaBow and MyAnna Buring. MyAnna's outfit reminds me of 'I Dream of Jeannie.'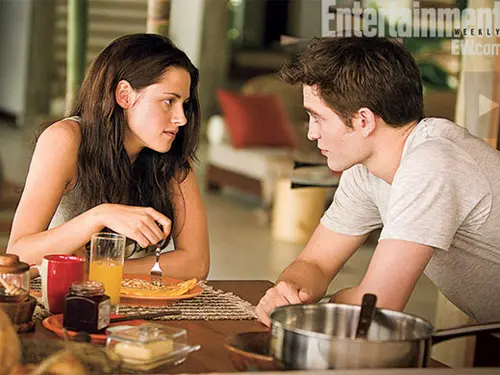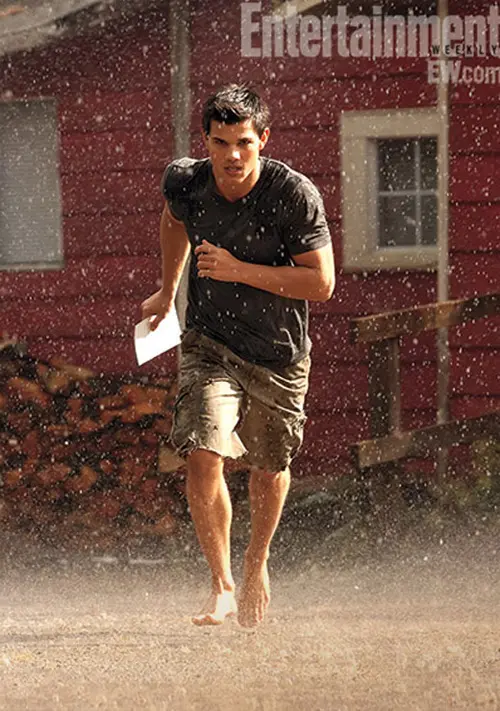 Source: EW and People