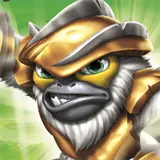 Skylanders Swap Force has only been available to own for three days and already wave 2 figures consisting of 12 characters are starting to pop up in stores. This wave is a mix of Swap Force Skylanders, new Skylanders and reposed Skylanders, all of which I have detailed below with images.
Starting Wednesday, October 16, Toys R Us will be the exclusive seller of four new Swap Force Skylanders. They are Fire Kraken, Boom Jet, Grilla Drilla and Night Shift. Get there as close as possible to when the store opens for your best chance to score the ones you want.
Of these, Grilla Drilla marks the first appearance of a "Dig" Swap Force Skylanders so he can access previously inaccessible Dig Swap Force Zones. The other inaccessible Swap Force Zone, "Stealth," will have to wait until the wave 3 release of Stink Bomb.

As of a couple days ago, reports began to circulate the web that Sam's Club was stocking Skylanders Swap Force wave 2 figures, but not the actual Swap Force characters. It was confirmed by images and videos from multiple sources.
There are a total of eight non-Swap Force Skylanders that are showing up at Sam's Club and will also be available at Toys R Us starting Wednesday. They are new characters Rip Tide and Scorp, and reposes Star Strike (non-LightCore version), Anchor's Away Gill Grunt (Series 3), Twin Blade Chop Chop (Series 3), Knockout Terrafin (Series 3), Heavy Duty Sprocket (Series 2) and Big Bang Trigger Happy (Series 3).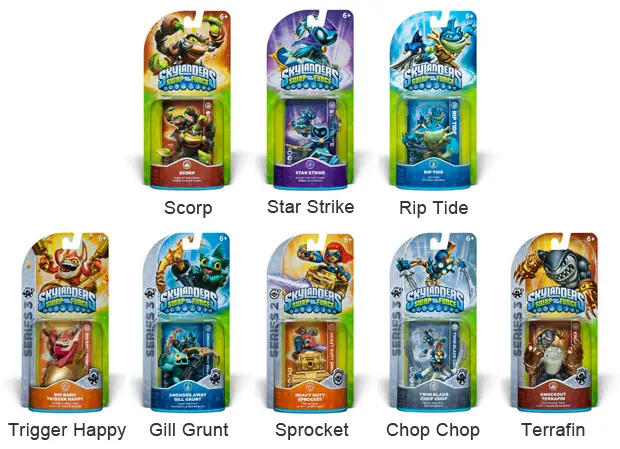 GameStop also has all of wave 2 up on their website but have not begun accepting orders as of yet. When they do, orders will be for online only with no store pickup available.
I will update this article with Amazon's purchasing links as soon as they are available. Be sure to check out our Skylanders Swap Force wave 1 buyer's guide with images, and look for our review of the game in the very near future.