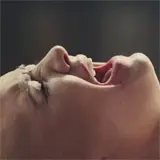 A new trailer for Splice has been released exclusively on the Internet via Yahoo! Movies that mixes footage with the previously available trailers with some all-new shots.
Splice stars Adrien Brody (Predators) and Sarah Polley as geneticists who create a new deadly life form that escapes into the world. Former The Hobbit director Guillermo del Toro serves as one of the executive producers.
After a long road to theaters that weaved through the film festival circuit, Splice finally makes its way to theaters on June 4.
> >