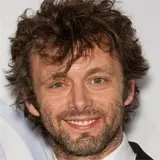 British actor Michael Sheen may be moving from one hot franchise to another if the following rumor pans out.
Per The Guardian, Sheen is in discussions to play the villain in James Bond 23. And not just any old villain. He would pick up a Persian cat and portray Bond's nemesis Ernst Stavro Blofeld.
Adding fuel to the rumor is the recent news that Peter Morgan is part of the writing team working on the next 007 adventure. This is important because Peter worked on The Queen, Frost/Nixon and The Damned United, all films Sheen starred in.
Sheen's scrawny physique does not exactly scream Blofeld but I have little doubt the talented actor could not put his own twisted spin on the villain. If Mike Myers can pull off a Blofeld spoof then Sheen can certainly do the real deal.
Considering the "unnamed" source, you may want to file this under salty rumor until if/when more information surfaces.