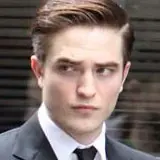 Robert Pattinson has reportedly landed a role Peter O'Toole is familiar with in Werner Herzog's upcoming period flick Queen of the Desert. He will co-star alongside previously cast Naomi Watts.
According to Variety, Pattinson is already locked in to star as T.E. Lawrence, the British Army Officer who would later become known as Lawrence of Arabia from his writing. The 1962 David Lead film Lawrence of Arabia starring Peter O'Toole is based on T.E. Lawrence, and Pattinson would be walking in the footsteps of O'Toole's performance.
Queen of the Desert will focus on and serve as a biopic of Gertrude Bell (Watts) who, prior to Lawrence's international fame days, was his good friend. She was one of the first women to graduate from Harvard and traveled the Middle East as a cartographer and explorer. Her work with Lawrence would help define the borders between Jordan, Iraq and Saudi Arabia. She was the only woman trusted to impose British policy in the Middle East during her life.
For Robert Pattinson, the role of T.E. Lawrence comes just days before Cosmopolis opens in theaters. The hard-R thriller/drama from David Cronenberg is a departure for Pattinson from the Twilight films that helped launch his career. Taking another serious indie-type role in Queen of the Desert is another sign of the actor's maturity and move away from the Twilight crowd.
Queen of the Desert starring Robert Pattinson and Naomi Watts is currently scheduled to commence production within the next month or two. A release date has not been publicly revealed, though given the production time frame, a mid-to-late 2013 bow is a fairly safe bet.
Source: Variety