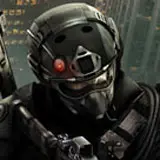 Team Rainbow 6 will return in Rainbow 6 Patriots, the next installment in Ubisoft's first-person shooter franchise revealed today via a sneak peek at the December cover of Game Informer magazine.
Rainbow 6 Patriots takes the franchise in a new art-imitating-life narrative direction that features homegrown terrorists, dubbed True Patriots, targeting corporate America and its presumably corrupt government. It will be up to a new Rainbow 6 team to stop the terrorist threat on American soil.
On the multiplayer front Ubisoft Montreal is aiming to take back some of the love it once garnered by players that has since been directed toward Call of Duty and Battlefield. How they will accomplish this, along with other details about the campaign and multiplayer modes in Rainbow 6 Patriots, are part of a 12-page spread in the magazine.
Rainbow 6 Patriots won't be in stores until 2013 so don't get too excited just yet. Right now it's been announced for Xbox 360, Playstation 3 and the PC, but don't rule out a future Wii U version until more information is available next year.
Click either of the Rainbow 6 Patriots Game Informer covers below for a high resolution look.