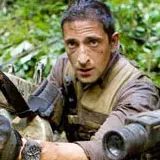 IGN has the scoop today on the upcoming Blu-ray Disc and DVD release of Nimrod Antal and Robert Rodriguez' Predators.
The sequel/reboot starring Adrien Brody and an ensemble of Predator bait is making quick jump to home video on October 19 after raking in just under $52 at the domestic box office and $115 worldwide last month. That's exactly one week before Fox rolls out the Alien Anthology four-film Blu-ray set.
Though the Predators Blu-ray recycled cover art from the theatrical one-sheet is rather uninspired, there are quite a few bonus features including deleted scenes to dig into. All of the bonus features aside from the commentary, motion comics and "De-Cloaking" featurette are exclusive to Blu-ray.
Commentary by Producer Robert Rodriguez and Director Nimrod Antal
Motion Comics

"Moments of Extraction" – Robert Rodriguez presents exclusive prequel vignettes voiced by the cast of Predators. Witness the secret adventures that turned our world's most ruthless killers into the ultimate Predator prey.

Noland Intro (part 1)
Isabelle
Cuchillo
Hanzo
Mombasa
Noland Ending (part 2)

Crucified

Evolution of the Species: Predators Reborn

Bloodline
De-Cloaking the Invisible: Alien Terrain
Intelligent Design: The Hunting Camp
Predators as Prey
Yuatja Transformed
Rite of Passage

The Chosen Featurette
Fox Movie Channel presents Making a Scene
Deleted and Extended Scenes

Dead Man's Parachute
Cuchillo and Isabelle
Team "Orientated" Group
Third Most Wanted
Cuchillo Unleashes
"Why Are You Here?"
"They're Smarter Than That"
Stans and Isabelle Naked
"They're Still Coming"

BD-Live Extras

Exclusive Predator Features
Live Lookup – Powered by IMDB
Digital copy
Predators on Blu-ray will be presented in 1080p video and 5.1 DTS-HD Master Audio, and carries an SRP of $39.99.
Pre-order Predators on Blu-ray for a discounted price at Amazon.com.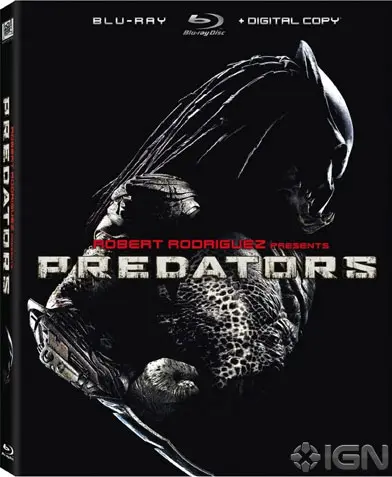 Source: IGN