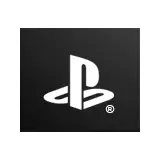 Sony has delayed restoring the Playstation Network this weekend after discovering additional tests were needed to ensure it was secure.
At least some of the Playstation Network features were expected to come back online after Sony targeted this weekend for the restoration in statements made last weekend. On Monday, it was discovered that Sony Online Entertainment's network was also breached which was proved to be a major setback in the phased restoration plans. Patrick Seybold, Senior Director of Corporate Communications & Social Media for Sony, announced the delay via the Playstation Blog.
Playstation Network and Sony's music service Qriocity have been offline since a major security breach was discovered on April 20. It was subsequently determined that personal information including names, birth dates, passwords, addresses and possibly credit card numbers for upward of 77 million registered users was stolen. Similar data taken from Sony Online Entertainment is said to affect 24 million registered users.
Sony has not publicly commented about a new time frame to restore the Playstation Network. Though they has been forthcoming with updates via the Playstation Blog in the past couple weeks, the company is still coming under fire for not revealing the data theft to the public and its customers until several days after it was discovered and the network was shut down.