Disney's Pirates of the Caribbean: On Stranger Tides (aka Pirates of the Caribbean 4) has just begin photography in and around the beautiful state of Hawaii.
One of the new characters to be introduced in Pirates 4 is Blackbeard, a ruthless pirate who cruises the sea in his ship, Queen Anne's Revenge. As with the Black Pearl from previous Pirates films, Disney has built a functional working version of Queen Anne's Revenge for shooting which currently sits in dry dock at Point Barber. Some images of the ship, as well as a single aerial shot of the Black Pearl that was shown on television in Hawaii, are below.
Pirates of the Caribbean: On Stranger Tides stars Johnny Depp as Captain Jack Sparrow, Ian McShane as Blackbeard and Penelope Cruz as Blackbeard's daughter. Rob Marshall is directing with a May 20, 2011 release date.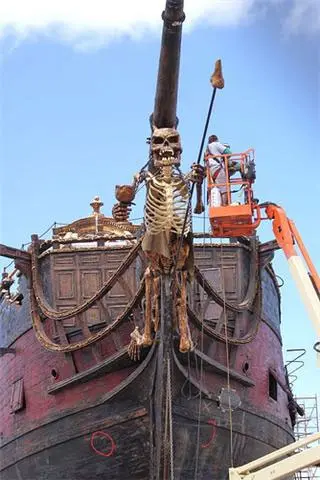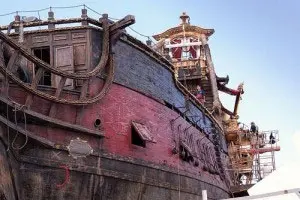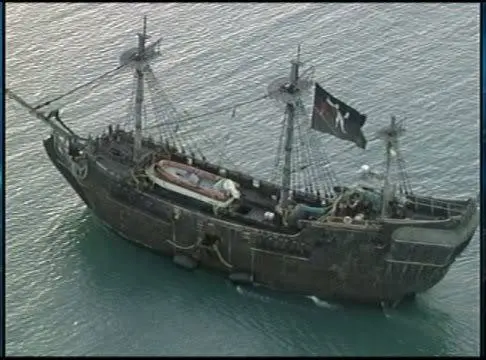 Source: Live For Films