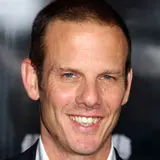 Variety.com is reporting Hancock and The Kingdom director Peter Berg will helm a big-screen version of Hercules for Universal Pictures.
Hercules: The Thracian Wars, as it's to be known, will be based on the five-issue comicbook series by Steve Moore that Radical Publishing debuted this past May.
Ryan Condal has been tapped to pen the script despite his IMDB page being 100% blank.
Berg has already been signed on by Paramount to direct and produce a re-imagining of Frank Herbert's sci-fi novel Dune for Paramount. It's currently unclear how each film's respective schedules will fall into place.