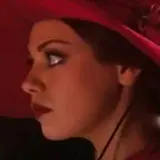 Uncertainty revolving around which of three young witches will eventually become the infamous Wicked Witch in Disney's upcoming prequel Oz The Great and Powerful is helping drum up a lot of interest in the film. Michelle Williams as Glinda seems to be out of the running, leaving Mila Kunis as Theodora and Rachel Weisz as Evanora as the two finalists.
A new Oz The Great and Powerful clip puts Evanora and Theodora into an argument of sorts, ending with Theodora expressing some aggressive powers that take her by surprise. Kunis as the Wicked Witch seemed to be the frontrunner before this clip was released, and even more so after Evanora tells Theoroda, "That temper really is wasted on you."
Oz The Great and Powerful stars James Franco Mila Kunis, Rachel Weisz, Michelle Williams and Zach Braff, and is directed by Sam Raimi. Look for it in theaters along with the attached Iron Man 3 trailer beginning Friday, March 8.