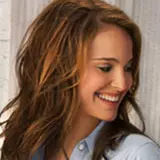 Whatever criticism Natalie Portman received for The Phantom Menace has vanished into the rearview mirror. Shortly after becoming engaged and announcing she's pregnant, Portman picked up the Best Actress in a Drama Golden Globe award for her performance in Black Swan. Next up is the Oscars where she enters the awards gala the favorite to walk away with a statue.
Portman's run of good fortune continued on Friday as her new R-rated romantic comedy No Strings Attached took the top spot at the box office its opening day. With the aid of co-star Ashton Kutcher, Portman and No Strings Attached drew an estimated $7.3 million in ticket sales on Friday. It's on pace to finish the weekend somewhere around $20 million which would be the best opening picture for Portman since working alongside Hugo Weaving in V for Vendetta .
Last weekend's champ The Green Hornet slid into second place on Friday with $5.1 million. It should top off around $17 through Sunday marking a roughly 50% drop since opening last weekend.
Slipping a little less was The Dilemma with around $3 million on Friday and a forecast of between $9 and $10 million through the weekend.
The complete weekend box office results will be published Sunday afternoon.