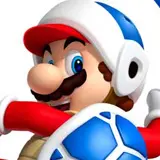 This holiday season is the coming out party for Nintendo's 3DS portable gaming console, and the swan song for the company's home Wii console with the release of arguably its most sought after game since debuting six years ago.
The three key games in Nintendo's holiday 2011 plans, Super Mario 3D Land and Mario Kart 7 for 3DS and The Legend of Zelda: Skyward Sword for Wii, have been making the rounds around the country for several months now. It wasn't until just over a week ago that the public has been able to take Nintendo's latest games for a test drive.
In the fall, Nintendo kicked off their annual mobile bus tour designed to show off their holiday hits to the media. I was able to sneak a peek while the bus was here in Phoenix and get some limited hands on time with all three of the "biggies" before their release. The demos were limited, but did offer enough of a glimpse to prove that, yes, these are all must-own games and, more specifically, the arrival of Mario on 3DS warrants the extra dimension and owning the system.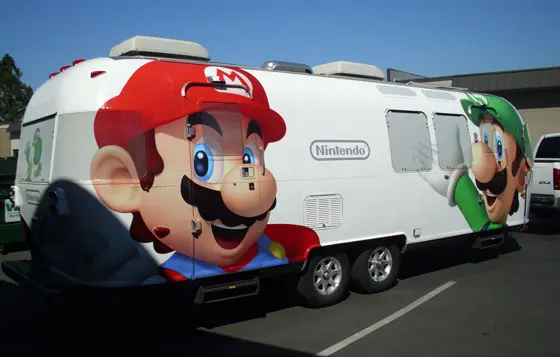 This past week, Nintendo rolled out elaborate gaming stations in malls across America to offer the public hands-on time with Zelda and other Nintendo holiday titles. You can just as easily pop into Target and play some Super Mario 3D Land in their display, but you can't play Mario Kart 7 right now to your heart's content. If you're a fan of past Mario Kart games then I highly recommend popping into one of these malls and giving the new one a spin before its December 4 release.
Here's a list of all the malls that currently have Nintendo gaming areas set up:
Annapolis in Annapolis, Md.
Barton Creek Square in Austin, Texas
Castleton Square in Indianapolis
Chandler Fashion Center in Chandler, Ariz.
Danbury Fair in Danbury, Conn.
Dolphin Mall in Miami
Eden Prairie Center in Eden Prairie, Minn.
Fox Valley in Aurora, Ill.
Garden State Plaza in Paramus, N.J.
Houston Galleria in Houston
King of Prussia in King of Prussia, Pa.
Natick Mall in Natick, Mass.
Perimeter Mall in Atlanta
San Francisco Centre in San Francisco
Southcenter in Seattle
SouthPark in Strongsville, Ohio
The Parks at Arlington in Arlington, Texas
Topanga in Canoga Park, Calif.
Twelve Oaks in Novi, Mich.
Tyrone Square Mall in St. Petersburg, Fla.
Valley Fair in Santa Clara, Calif.
Washington Square in Portland, Ore.
Wolfchase Galleria in Memphis, Tenn.
Woodbridge Center in Woodbridge, N.J.