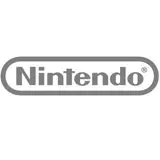 Late last night Nintendo released their first quarter earnings report and sent shockwaves through the gaming industry by indicating they would not be holding a traditional press conference at E3 2013. Instead, Nintendo's main activity cited in the report "will be to announce and have people experience our software."
The only details offered in the report about Nintendo's plans were for smaller events at E3 that would cater to more specific audiences. Rather than throw distributors and business partners in the Nokia Theater with scores of press and bloggers, their aim is to break up these groups and offer experiences catered specifically to each.
This morning Nintendo of America spoke up on this new direction and offered further details. Here is their statement in full, followed by my thoughts on the matter.
"As you've already seen, a lot of news about Nintendo games and services that traditionally would be held until E3 is being delivered this year through Nintendo Directs, and various press events. This approach will continue between now and E3. No matter where you are in the world, you'll be fully informed. We look forward to continuing to provide you with Nintendo news and content in ways you haven't before experienced. Beyond the news that will be communicated through Nintendo Direct videos in the run up to E3, at the show itself we're hosting two smaller events on Tuesday morning before the LACC opens instead of just our traditional one event. A media event and a partner presentation will both occur that morning. While the audiences will be different between the two events, both will occur on the Tuesday morning of E3 (June 11) which is the date and time period the public has come to expect for Nintendo to deliver E3 news.

At the Nokia theater we'll meet with business partners (retailers, publishers, analysts, etc.) from the NOA territory and discuss our plans for driving the business and providing tailored information that this group finds useful to their operations. Nintendo has done these same type of business meetings at past E3 shows, but has not in the past few years. This year we are returning to that business partner meeting format. New this year at our booth in the LACC, prior to the show opening, we'll invite a small group of media to play our games. We will have a strong line-up of beloved franchise experiences available for immediate hands-on play. We are continuing to consider exciting new ways to bring the news of our games and information directly to the players at home during the E3 timeframe, and will have more to say about that at a later date."
It will be easy for Microsoft and Sony fans to cry "Nintendo's dead" at this news of the traditional press conference going away, but I think that's a mistake. Nintendo has been successfully utilizing Nintendo Direct online streaming presentations to deliver breaking game news. Via Nintendo Direct, they have been more in touch with their consumer base than Sony or especially Microsoft.
I always thought the big Nintendo press conferences were a bit of a waste. Many of the bloggers in there could have cared less about Nintendo games and were there simply because they were invited. Their interest lay with more mature offerings from Sony and Microsoft. Nintendo doesn't need a press conference to disseminate their E3 news. They can do it "direct" to the consumer without all the glitz.
What they do need is the media to get hands-on time with their upcoming games including a new 3D Super Mario Bros., Super Smash Bros., Mario Party and Mario Kart on Wii U, as well as Mario Party and multiple Zelda games on 3DS. These are just the ones we know about, and we know about them because of Nintendo Direct. I wouldn't be surprised if we get a tease of maybe Zelda on Wii U to get the hype building for that.
While Sony and Microsoft will be showing off their new consoles and launch window games, Nintendo is wisely – in my opinion – taking a more subdued approach and emphasizing their software lineup. I only hope that enough media get early access to the hands-on portion Tuesday morning and the "small group" isn't unnecessarily small. Because we know, and Nintendo knows, that as soon as the E3 doors open up, everyone will be rushing to play Playstation 4 and the next Xbox.