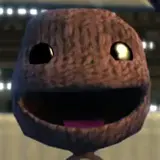 To coincide with the first LittleBigPlanet 2 PS3 reviews hitting the Internet, Sony has released a new "Adventure" trailer for the latest Sackboy game that you can watch below.
If you were on the fence about picking up LittleBigPlanet 2 for PS3 then this trailer might help sway your decision. It sports some slick worlds that Sackboy must traverse that represent only the tip of the iceberg of what you can do.
Pre-order LittleBigPlanet 2 for the discounted price of $57.99 at Amazon.com.