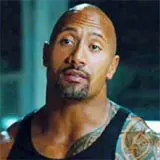 I've been clamoring for some additional G.I. Joe: Retaliation footage since the first trailer dropped and surprised everyone – including me – by how far removed and nostalgic it was from the overly sci-fi Rise of Cobra. According to director Jon. M. Chu, new footage is likely just around the corner.
Today Chu tweeted "It would be really cool to show some more #GIJoeRETALIATION footage soon…" which implies that new footage is just around the corner. The likely place we'll see something new is a week from Sunday during the Super Bowl. I haven't found confirmation that Paramount has bought a spot for G.I. Joe: Retaliation, but I wouldn't be surprised in the least if they did.
Additional looks at G.I. Joe: Retaliation could also come out of Toy Fair 2012 which takes place in mid-August. The toy line could reveal some new characters, and we could see some new promotional art surface as well.
G.I. Joe: Retaliation stars Dwayne Johnson, Adrianne Palicki, Ray Stevenson, Ray Park, Byung-hun Lee, Channing Tatum, Bruce Willis and Joseph Mazzello. The Joes return to theaters in the sequel/reboot on June 29.
Be sure to check out the excellent G.I. Joe: Retaliation trailer in case you missed it.