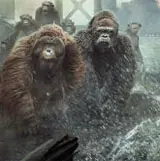 A new poster for Dawn of the Planet of the Apes has premiered this Thursday morning featuring Caesar and his apes making their return to what's left of San Francisco.
In the poster, Caesar rides atop a horse with a machine gun held high in the air and a battle cry booming from his mouth. His ape army surrounds him, and in the background the Golden Gate Bridge has seen better days as it smolders in the post-apocalyptic ruins of San Francisco with nary a human to be seen.
Starring in Dawn of the Planet of the Apes are Andy Serkis, Gary Oldman, Keri Russell, Jason Clarke, Kirk Acevedo, Kodi Smith-McPhee, Enrique Murciano and Toby Kebbell. Matt Reeves is handling the directorial duties.
The second apes fim in a planned trilogy storms into theaters on July 11.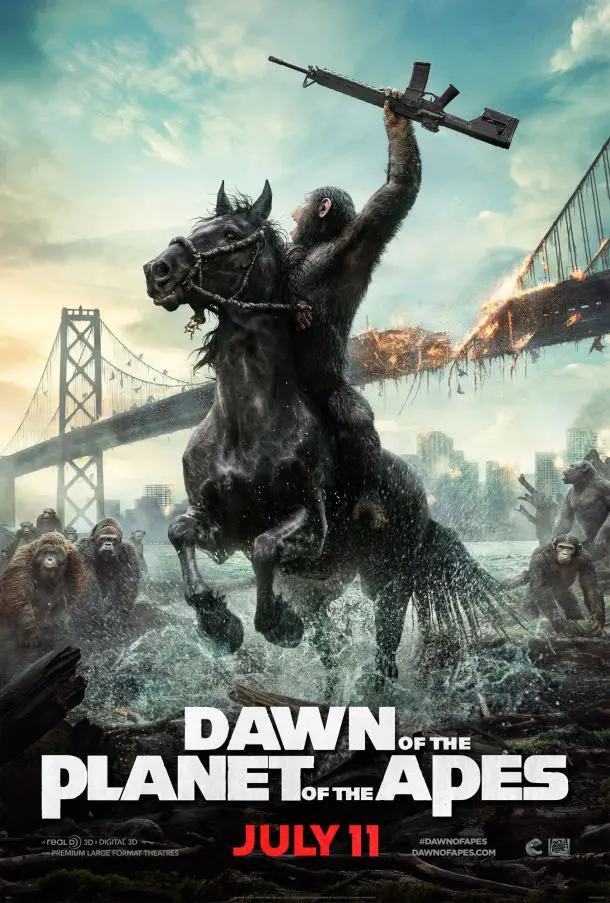 Source: IGN