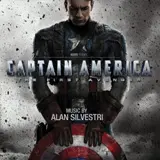 As Marvel's Captain America: The First Avenger creeps closer to its July 22 release date, the frequency of new materials related to the film being released is starting to pick up. Over the past several days and even including today, new sights and sounds from the film have emerged.
To celebrate reaching the 2 million Facebook "likes" mark, Marvel this morning released a new image from Captain America featuring Cap (Chris Evans) saluting a superior officer (likely Tommy Lee Jones). You can view a slightly larger version by clicking the image below.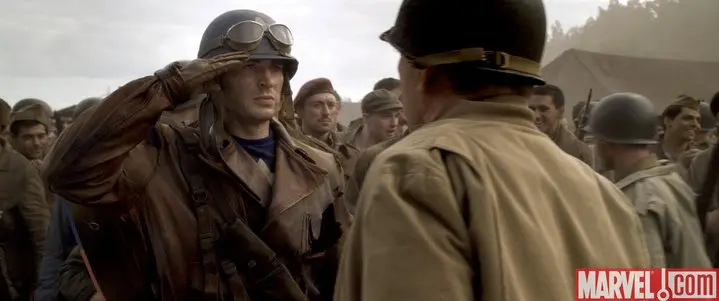 Next are a pair of newish TV spots, each with their own exclusive bits of footage. The first spot reveals what is assumed to be the beginning of the film when an expedition team (S.H.I.E.L.D.?) discovers Cap buried in the ice. The second spot shows a futuristic (Hydra?) cannon firing as well as Steve Rogers stealing a kiss in a public place.
Last is a 16-minute preview of Alan Silvestri's score for Captain America: The First Avenger. It first aired on Movies on the Radio" on New York City's WQXR station Saturday evening. The full soundtrack for Captain America: The First Avenger will arrive in stores on July 9.