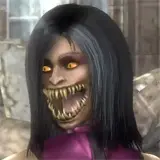 Today is a good day to be a gamer. First 2K Games announced a May 3 release date for Duke Nukem Forever. Hail to the King, baby.
Right on the heels of that bombshell, WB Interactive slapped an April 19 release date onto Mortal Kombat for Xbox 360 and PS3. They've also passed along the official box art for both versions and a new character spotlight trailer.
In the trailer you get to watch Mileena, the "unhinged clone," beat the crap out of a variety of opponents. At the end she'll beat something else out of an opponent.
Click here to pre-order Mortal Kombat for Xbox 360 or PS3 at Amazon.com.