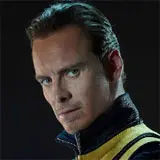 Ubisoft's Assassin's Creed film project got a major boost of credibility today with news that Michael Fassbender will star and co-produce in the big screen adaptation of the popular video game franchise.
In the film, Fassbender will play a man kidnapped by a secret organization known as the Knights Templar. Through them he will learn his ancestors were master assassins, and be sent back in time to retrieve historical artifacts and become an assassin himself.
The film's log line fits the game narrative which has sent its hooded hero through several European cities in a series of highly successful games. This fall, Assassin's Creed 3 will take the franchise across the Atlantic for the first time and into the American Revolutionary War.
Per Variety, Sony had initially planned to create a series of Assassin's Creed films but those plans never materialized. Instead, Ubisoft will develop the film independently through its UMP company in conjunction with Fassbender's DMC Film banner. Sony could theoretically end up distributing the finished project.
In addition to Assassin's Creed, Ubisoft is hoping to bring its Tom Clancy's Splinter Cell and Tom Clancy's Ghost Recon games to the big screen. The first project underway at Ubisoft and UMP is an animated version of its Raving Rabbids game that will debut as a new television series on Nickelodeon.
Most intriguing about the Assassin's Creed 3 announcement is that UMP will utilize Ubisoft's 26 game studios to develop and execute the visual effects to help keep costs down. Those studios have consistently proven themselves with high-quality cinematic work over the years. Just take a look at the Assassin's Creed 3 E3 trailer:
Ubisoft's decision to develop and produce films internally should hopefully avoid another Prince of Persia: The Sands of Time debacle where the studio lost full creative control to Disney and Jerry Bruckheimer. The Assassin's Creed film will have no such outside influence on any aspect of the film. Bringing Michael Fassbender on board, one of the most sought after male actors working today, is proof of that. He was Ubisoft's first and only choice, and they got him.
Source: Variety