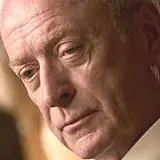 Another big name has joined Chris Nolan's Inception only this one's appearance will be relatively brief.
While chatting with Michale Caine about his new movie Is Anybody There?, InContention.com confirmed with Michael that he has secured a "little part" in Inception.
"I have a little part in it, yes. Just a tiny part. Chris and I are very good friends so I'll do that little part. I think I'll work about three days. It'll be extraordinary, wait until you see this one. I think if I say another word he's going to kill me!"
So aside from Inception's only descriptive words being "a contemporary sci-fi actioner set within the architecture of the mind," we have a living cinematic god saying the movie will be "extraordinary." Can we find out what this movie is about already? The suspense is starting to kill me.
In case you missed earlier Inception casting news, Caine is joins Leonardo DiCaprio, Joseph Gordon-Levitt (replacing James Franco who bailed due to an overloaded calendar), Cillian Murphy, Marion Cotillard, and youthful Ellen Page.