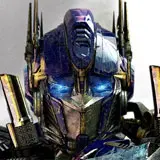 Now that Michael Bay has completed his about-face and will direct Transformers 4 after originally claiming during the production of Transformers: Dark of the Moon that he was ready to leave the world of Autobots and Decepticons behind, it's time to start looking for clues as to where the next installment of Hasbro and Paramount's cash cow will head.
Recently Bay spoke with The Huffington Post and opened up a tiny bit about Transformers 4 and shared some small tidbits about what we can expect. In terms of story, Transformers 4 will pick up in the same timeline as the first three films, after the decimation of Chicago's skyline. He says they will "set it [Transformers 4] on a new footing, we change a lot of things – but we keep the history of the three in place. But we broaden it so it can be set up and be carried on."
Some have speculated that new footing will take the story into outer space and focus more on the Transformers robots and less on human characters. Shia LaBeouf is not expected to return, though there's no word on the fate of Josh Duhamel or Tyrese Gibson.
One actor who will return, at least if Bay gets his way, is Peter Cullen voicing the Autobot commander Optimus Prime. When asked if Cullen would be back Bay responded, "Of Course! Of Course!," then went on to say how Cullen's voice came him chills the first time he heard it.
So thus far we can conclude that Transformers 4 will be different than the previous three yet still take place in the same world and timeline, and will bring back Peter Cullen as Optimus Prime.
Source: Huffington Post